Capability Based Planning
The recommended approach for any IT planning is to leverage business capabilities. These are functional maps of the organization and the technology landscape is then placed against that context.
Typical Questions include:
As you can see, all of the above is business capability centric, hence it's name of Capability Based Planning.
Flexible visual modeler that supports a variety of different styled business capability models. Sharing & communicating is key and your first step.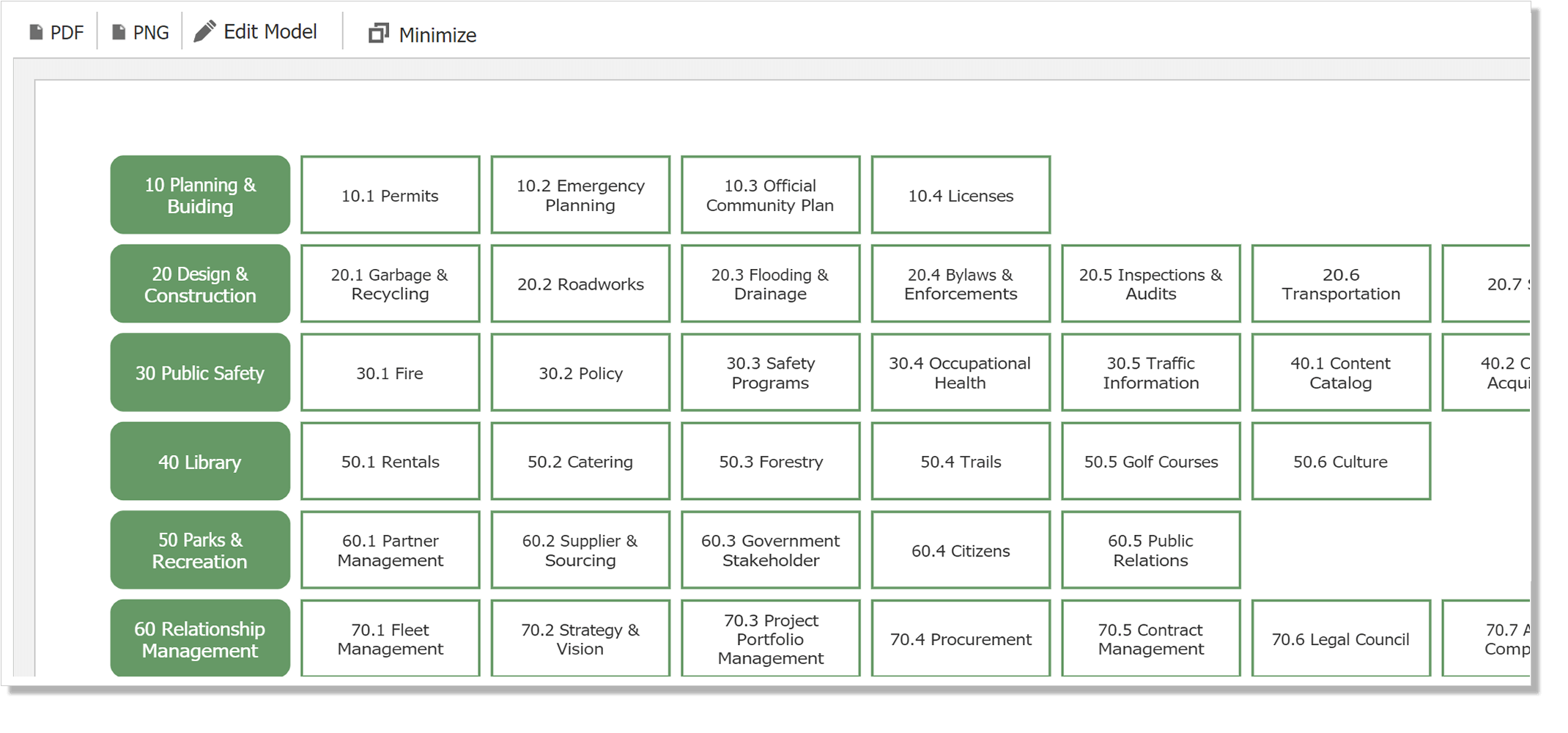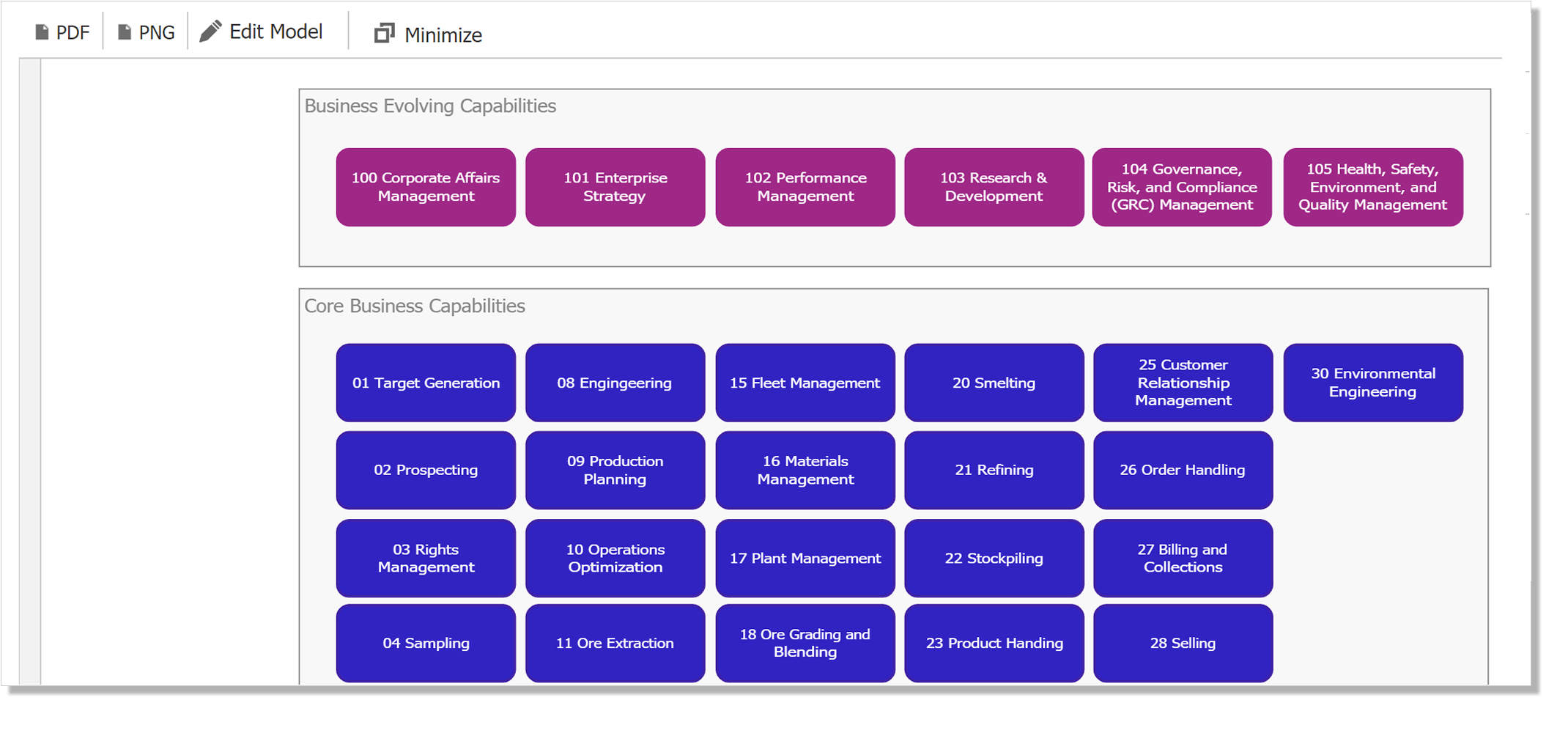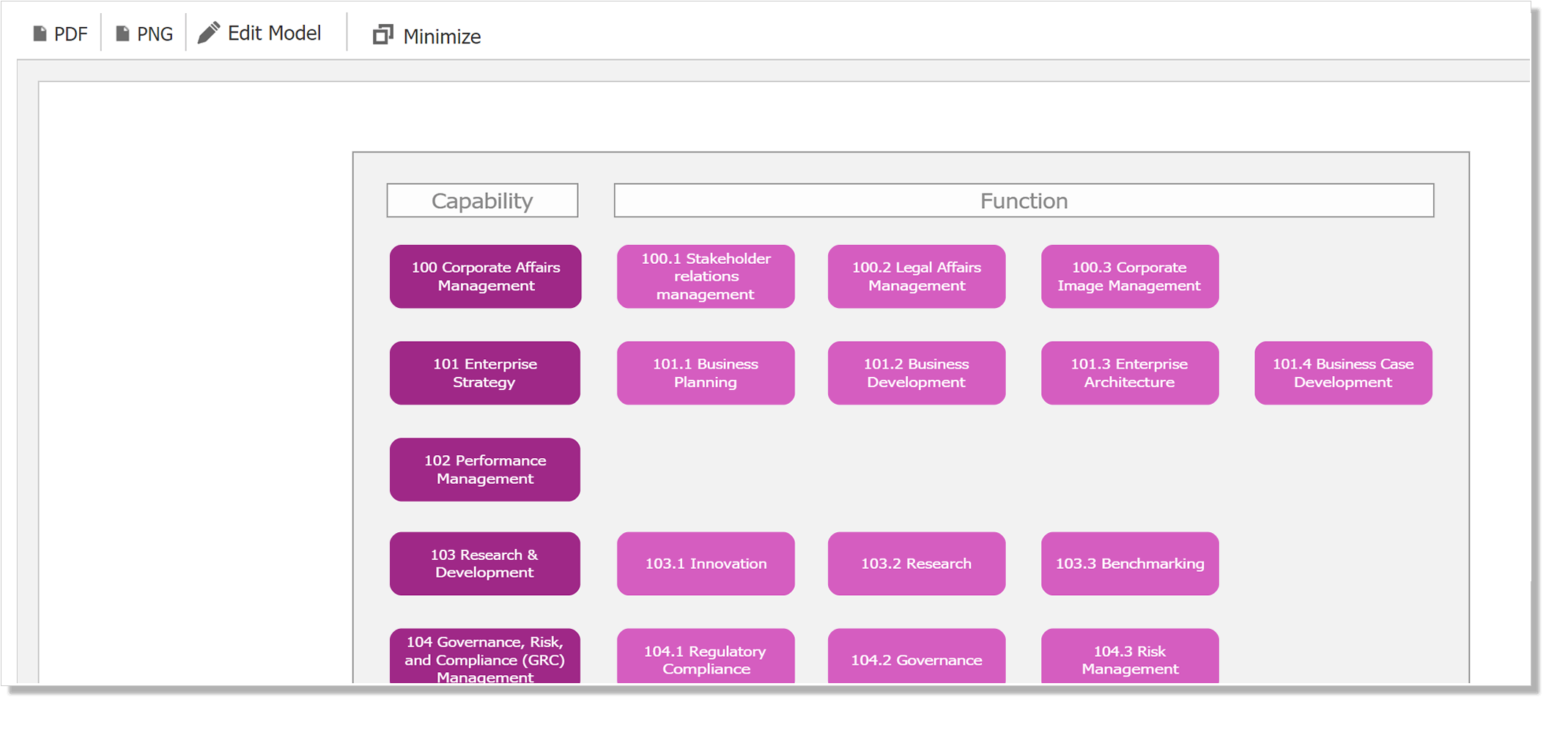 Leverage our drag-n-drop heatmaps to turn any Capability Model into a Capability Assessment and deliver insight to your organization.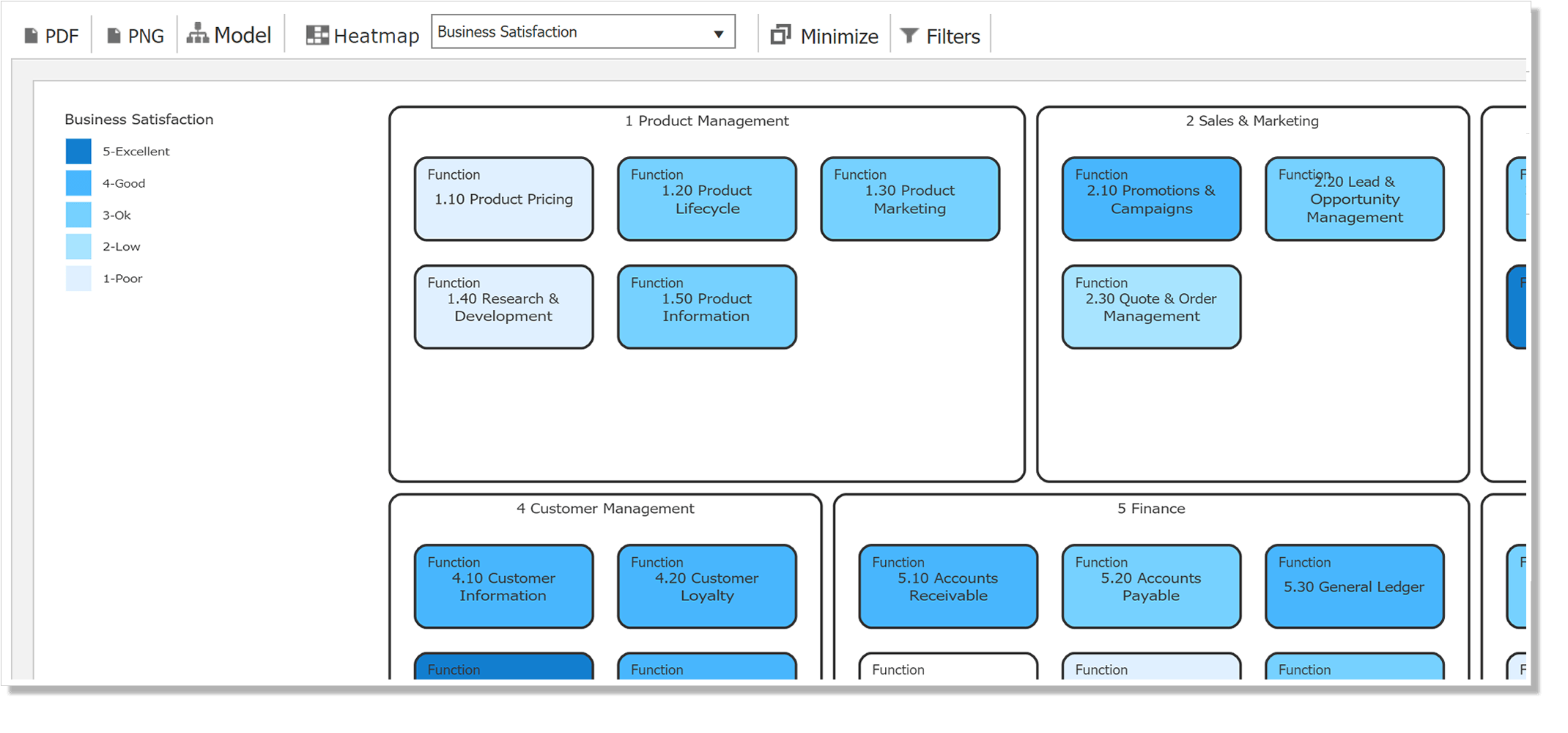 Take your Capability Based Planning to the next level by combining relationships and heatmaps.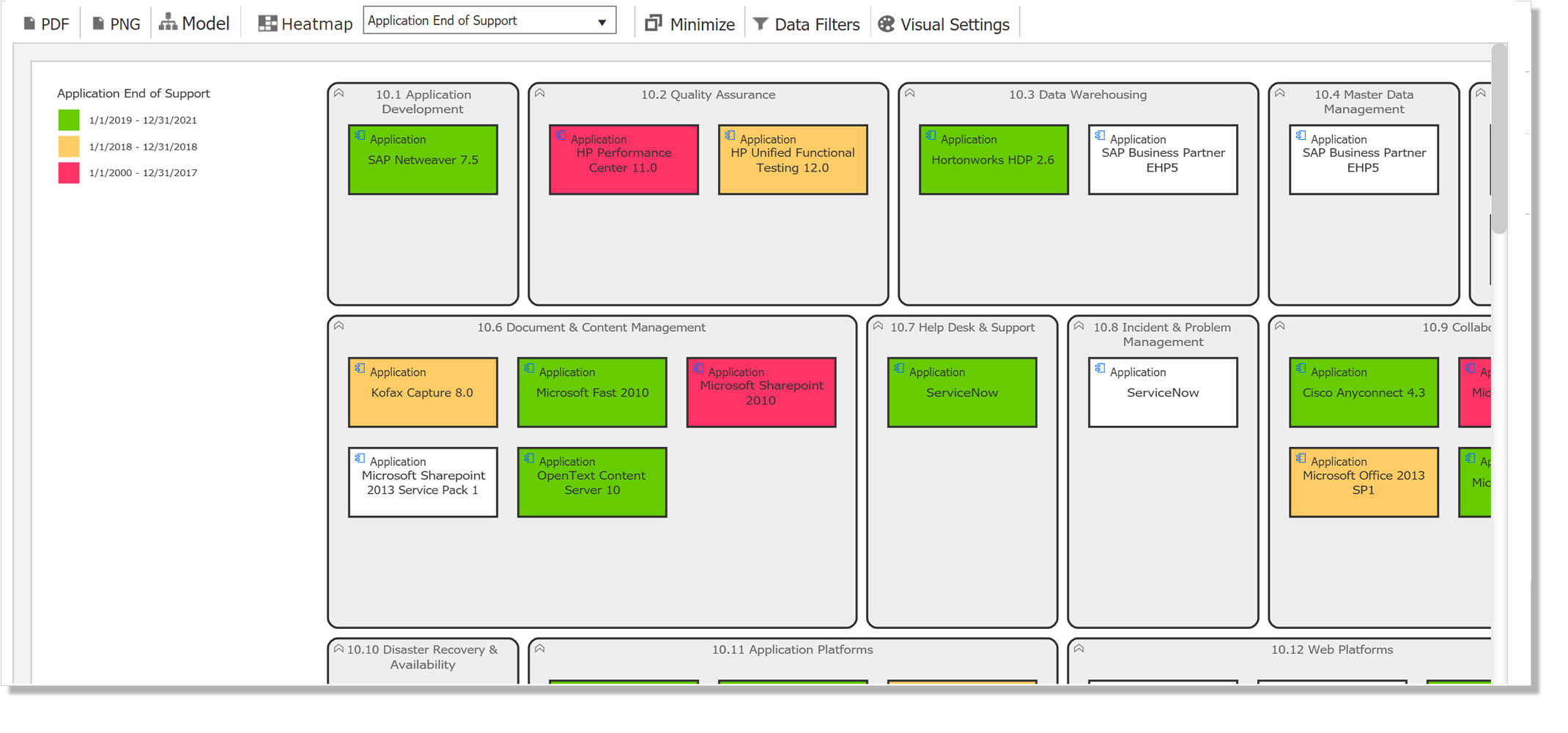 Contact us below for a tailored demo.