Impact Analysis & Traceability
Understanding how the architecture components are connected, their relationships. Ensuring different parts of the organization get benefits from an architecture repository is key to long term success. Impact analysis is usually welcomed by operational infrastructure folks & application development teams.
Typical Questions include:
Impact analysis on interfaces is a common scenario. We show exactly how a dependency manifests itself and all the steps involved.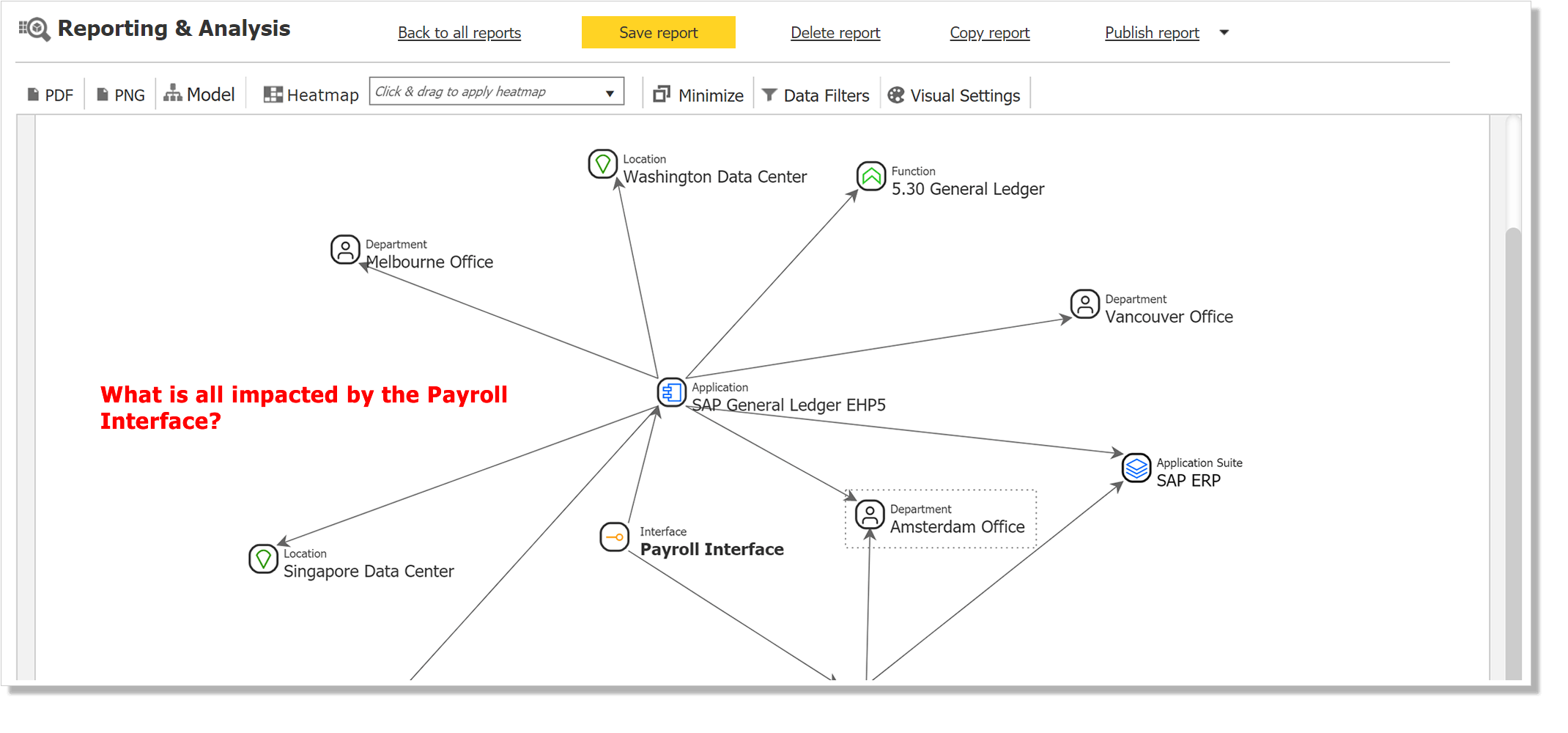 Kind-a the opposite of Impact Analysis is Traceabilty. E.g. how a certain goal is being realized.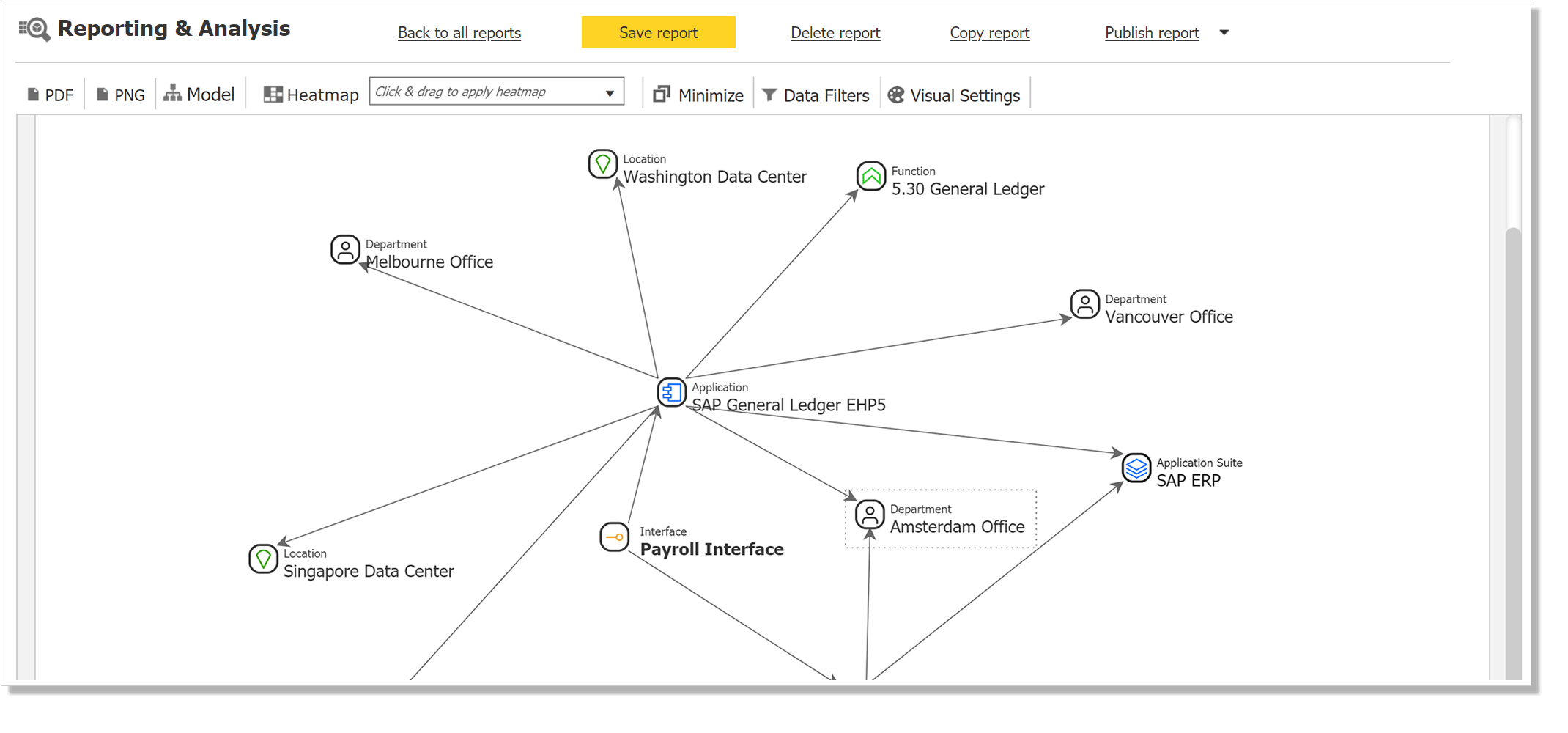 Putting it all together, a generated diagram showing a certain office and all the relationships with other components.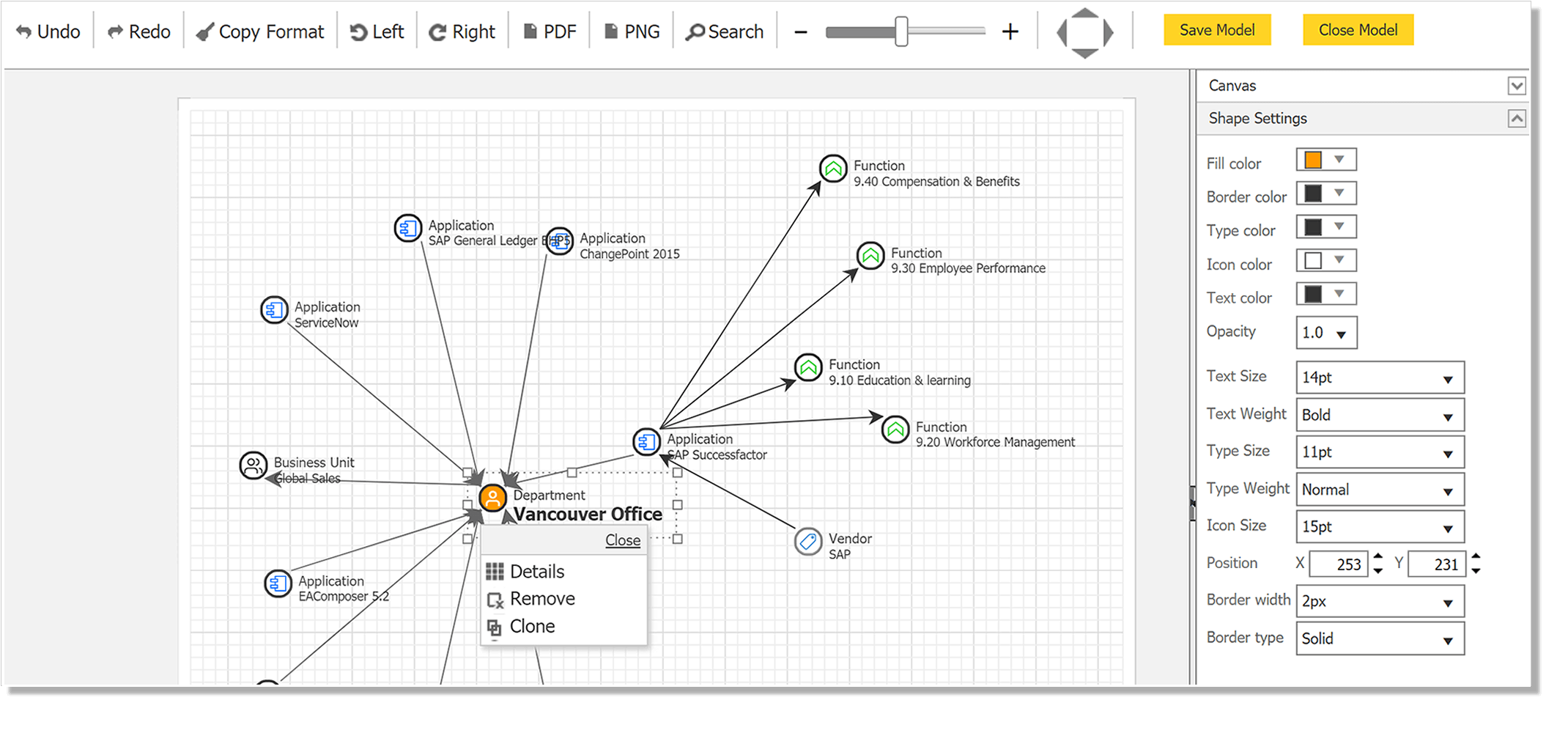 Together with our simple & extendable metamodel we enable you to analyze any aspect of your architecture.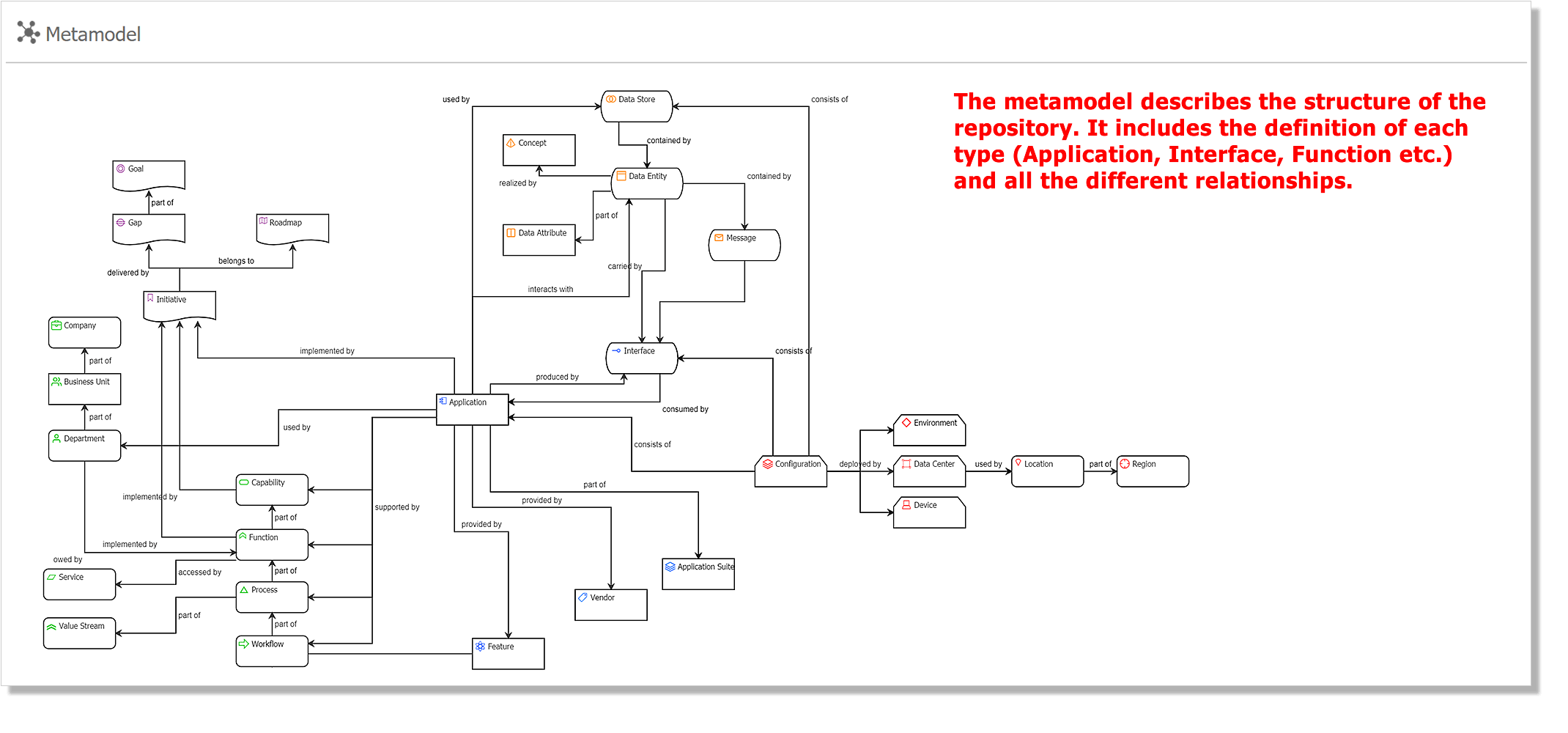 Contact us below for a tailored demo.