Technology Risk Management
Manage the technology risk across the architecture portfolio is an annual activity for most organizations.
Typical Questions include:
Define heatmaps, turn any report or diagram into insight!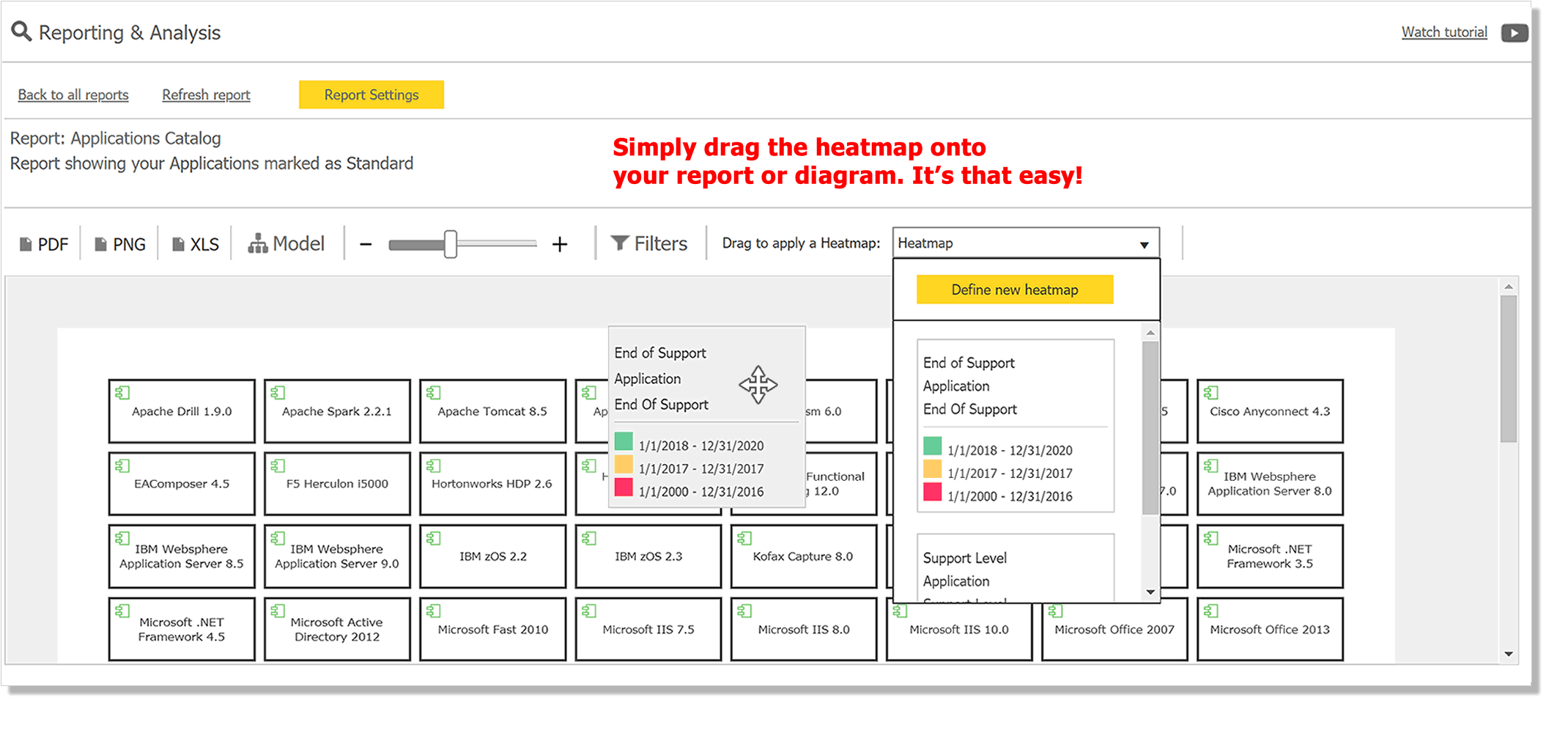 Which applications in our catalog are reaching end-of-life and will require upgrading next year?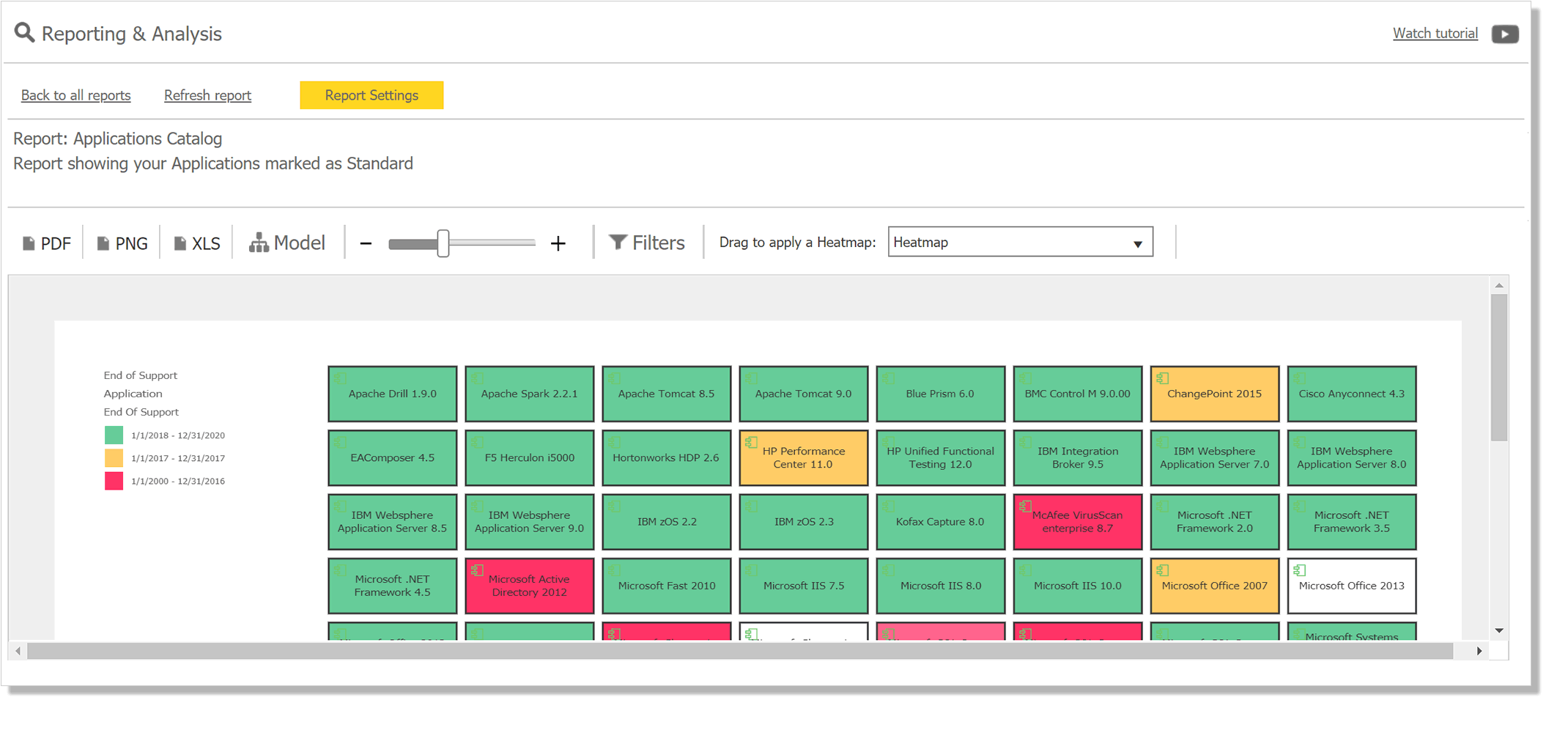 Where in our landscape do we have Cloud deployed applications and which business functions do they support?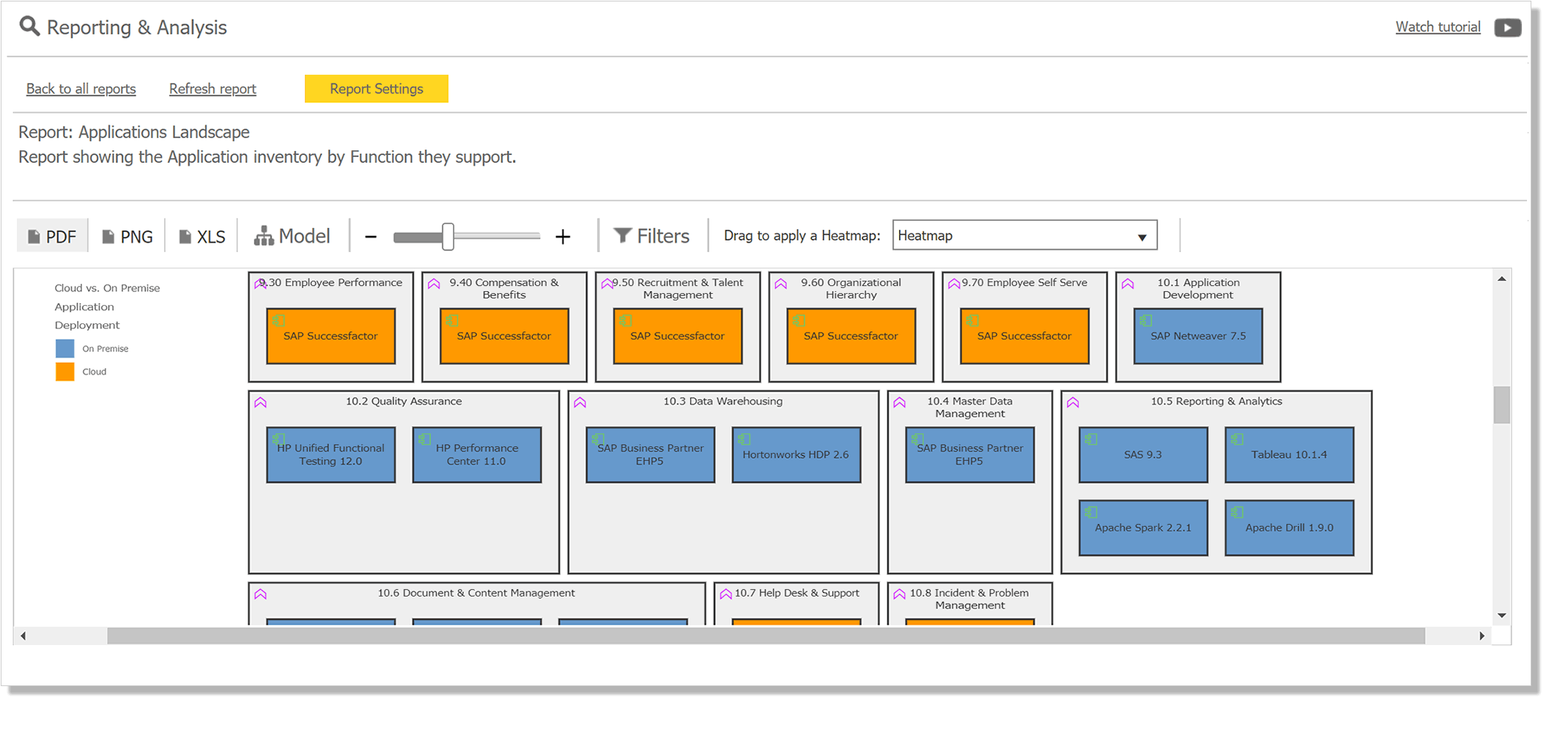 Contact us below for a tailored demo.